When it`s getting cold outside and winter comes in again 🌨❄️, the perfect time has come for delicious soups 🤗, and what soup can be better in the wet and cold weather than a hearty kohlrabi soup.
Luckily we had half a kohlrabi left, the perfect basis for this recipe 😊
We like to use turmeric and garlic in powder form for some of our recipes. If these ingredients do not match your taste, you can easily customize this recipe to your own.
Just try it yourself 👍
What you need
500 g kohlrabi
400 ml water
200 ml of cream
35 g butter
onions
vegetable stock
Turmeric (powder), garlic (powder), ginger (powder), pepper & salt, sugar
Preparation
You start by peeling the kohlrabi and cutting it into small pieces. The onions are peeled and chopped into fine pieces.
Now the butter is slowly heated in a saucepan on a medium level. The onions and kohlrabi are added and simmered for about 3 minutes. Then cream, water and the vegetable brewing powder are added and stirred, before everything is boiled briefly.
Then sugar, turmeric, ginger and garlic powder are added. Finally, with the lid closed, boil the soup for 15 minutes and finally season with pepper and salt. et Voilà! 😋
If desired, the soup can still be pureed with the hand blender until it reaches the desired consistency.
😊
We wish you,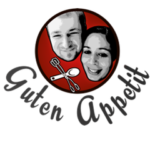 The somarked links are so-called Amazon affiliate links. If you click on such an affiliate link and buy through this link, we will get a commission from Amazon. For you, the price does not change.
Kohlrabi soup
Court

main dish

Countries & regions

Germany
A tasty & warming kohlrabi soup. Perfect for a cold winter day.
Ingredients
500

g

kohlrabi

400

ml

water

200

ml

Cream

35

g

Butter

2

TL

Kurkuma

(Powder)

1

TL

Garlic

(Powder)

1

TL

ginger

(Powder)

1

TL

salt

1/2

TL

pepper

1

TL

sugar
Instructions
Peel kohlrabi and cut into small pieces. Peel onions and chop finely.

Butter in a saucepan, medium-high, heat. Add onions and kohlrabi and 3 Minutes sauté.

Add cream, water and vegetable powder and bring to a boil.

Add sugar, turmeric, ginger and garlic powder and stir well.

Soup 15 Minutes with an closed Let the lid boil and then season with pepper and salt.
Recipe Comments
For a creamier consistency, the soup after cooking, puree with a hand blender.