What could be better than cooking outside on a sunny autumn day? Probably not much. 😊 Anyway, it was time for us again Petromax RF33 rocket stove to free it from its shell and to deliver it to its original purpose. 🔥👍
Nice weather, early in the morning - What better fits than a delicious Palatschinken. A Hungarian pancake that can either be sweetened or made hearty. We have chosen the savory variant.
If you are looking for more information on what a Palatschinken / pancake is, you will find it
here
.
😊
For every pancake lover, a super quick and easy recipe that you should definitely try for yourself. 😊
What you need
200 g flour
500 ml of milk
25 g butter
2 eggs
Sucuk
Some oil, salt, sugar, Dolliesauce
Preparation
For the preparation, the butter is first melted slowly in a coated pan. In the meantime, put the eggs, milk, salt and sugar in a bowl and stir.
When the butter has melted, it is added to the remaining ingredients in the bowl along with the flour and everything stirred well. The resulting dough has a liquid consistency and should not be too firm. If necessary, some more milk can be added if the consistency has become too firm.
Fry
You can either bake the pancakes on your home stove, in a non-stick pan, or you can use any other source of heat.
In our case we have the pancakes in one cast-iron pan, on our RF33 Rocket Stove by Petromax, prepared.
No matter which variant you decide on, make sure that you do not get too much heat in the pan, otherwise the dough burns quickly. Finally, to fry the dough, add it in portions and in the middle of your pan and let the dough slowly bake. When the dough comes off the bottom of the pan, it can be turned.
After baking, you take the pancake as you like and then roll it together. 😊
We wish you,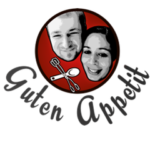 The somarked links are so-called Amazon affiliate links. If you click on such an affiliate link and buy through this link, we will get a commission from Amazon. For you, the price does not change.
Pancakes
Court

Snack, appetizer

Countries & regions

Hungary
A hearty version of Hungarian pancakes.
Ingredients
200

g

Flour

500

ml

milk

25

g

Butter

2

eggs

1/4

TL

salt

1

TL

sugar

(Optional)

1

Sucuk

(Garlic sausage)

2

EL

Sunflower oil

Dolliesauce

(Optional)
Instructions
Butter in a pan, on low heat, melt.

In the meantime, put eggs, milk, salt, sugar in a bowl and stir.

Add melted butter and flour and stir well.

Peel sucuk and cut into oblong strips.

Heat coated pan at medium speed.

Add the dough in portions to the pan, so that the pan is thinly covered. Now let the pancake bake slowly until a golden brown color is present. Turn occasionally.

When the pancake is ready, top with sucrose strips and refine with a sauce of your choice. We recommend dollie sauce.

Now roll up the pancakes and enjoy.